We provide services for those who reside in South Dakota, Minnesota, and Wyoming.
Linking the Gap was started to bridge the gaps in the mental health care profession and provide comprehensive mental health care therapy and counseling to the entire community. We believe that no individual should be left behind when it comes to mental health. Our experienced therapists leverage various proven techniques and resources to help you combat trauma, addiction, and mental illness, thereby empowering you to take charge of your own life. For a safe space to talk about your trauma, emotions, and mental health, get in touch with Linking the Gap Counseling today.
Support for All Ages
At Linking the Gap, we don't believe in labeling any client as "difficult to treat, or resistant to services." Our therapists endeavor to get to know you as an individual and work closely with you to witness breakthroughs in your mental health journey. With your well-being, comfort, and happiness at the forefront of all our efforts, we will strive to get to the root cause of your problem, guide you to address them healthily, and help you write your own story and choose your own path.
Communicating at Your Own Pace
We understand that starting your mental health journey can be complicated and intimidating. Our team will do everything in our power to alleviate your fears and make you feel comfortable enough to open up to change. We try to be as flexible with our timing as possible to help you get the attention and care you need at the right time. Our team is even willing to talk to you before your first session to ease any discomfort.
Integrative, Team-Based Approach
We know that your mental well-being affects your mind, body, and spirit. All our treatments follow an integrated, multidisciplinary approach to provide you with holistic care and therapy. Our therapists have experience working with different communities and understand that every client brings with them a piece of their unique upbringing and worldview.
Our Mission
We strive to provide our clientele with the tools they need to embark on their journey to better mental health. We strive to build their sense of value, dignity, and self-worth. Linking the Gap Counseling is dedicated to being the missing link, guiding you in the process of bridging the gaps within yourself, and fostering a compassionate, respectful, and accepting environment for you to heal, grow, and bloom. Life might decide to throw difficult situations at you, but we are here to show that you don't have to let them define you. Our goal is to walk beside you and let you know you are not alone on your journey to growth and self-acceptance.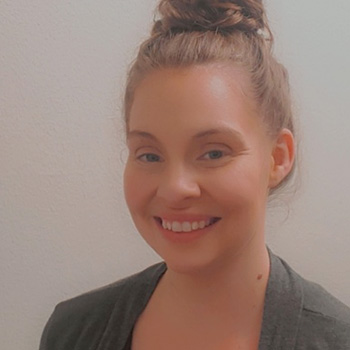 Jennifer (Jen) Walker
MSW, LCSW, QMHP, ACT
Jen.walker@linkingthegapsd.com
Direct number 605-681-5215
Jen has an extensive professional history of working with individuals with ID/DD through the lifespan in many different professional roles, as well as providing mental health services to youth and families within the justice system. Jen has been providing duel mental health and substance use services and continues to do so. Jen enjoys working with the age groups of adolescents (12+) and adults. Jen enjoys helping parents with parenting issues, parents, and caregivers of children with behavioral issues and intellectual or developmental disabilities. Jen is certified for the assessment and treatment of eating disorders. Jen is trained in EMDR, among other modalities.
Preferred issues
ADHD
Adjustment/ life transitions
Anxiety
Autism
Ambiguous loss/ grief & Caregiver issues
Depression
Eating disorders
Emotion regulation
Intellectual and developmental disabilities
OCD
Parenting
PTSD
Self-esteem
Substance addiction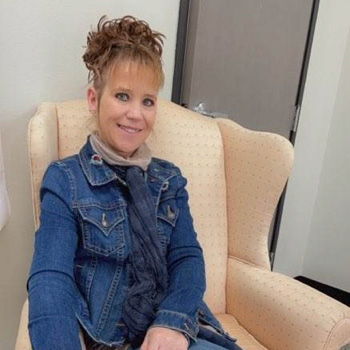 Nicole (Nikki) Roth
MA, LPC-MH, LAC, LPCC, QMHP
Nikki.roth@linkingthegapsd.com
Direct number 605-403-4167
Nikki has worked in behavioral health for the last 23 years. The vast majority of Nikki's work history has revolved around and been connected to the Criminal Justice system both with adolescents and adults. Nikki has extensive work with substance use/dual diagnosis disorders. She has worked in all ASAM levels of care. Nikki is certified for the assessment and treatment of eating disorders. She is trained in DBT, EMDR, Life space Interventions, Internet/process addictions ect. She has completed training through the Zur Institute for assessing and treating internet addiction. Nikki is a firm believer in holistic health when treating mental health disorders and completed a Natural health consultant program through Stratford Career Institute. Nikki is also licensed in Wyoming (LPC) and in Minnesota (LPCC).  Preferred issues
Addictions
Anxiety
Adjustment/life transitions
Body image
Couple/relationships
Depression
Eating disorders
Lifestyle issues
Self esteem
Spirituality
Stress and stress management
Trauma